Deze H7/H8/H11/HB3/HB4 1860 CSP LED mist breedstraler 1000LM 12-24V zijn uitsluiten toepasbaar voor o.a. mist licht en breedstraler of bocht verlichting.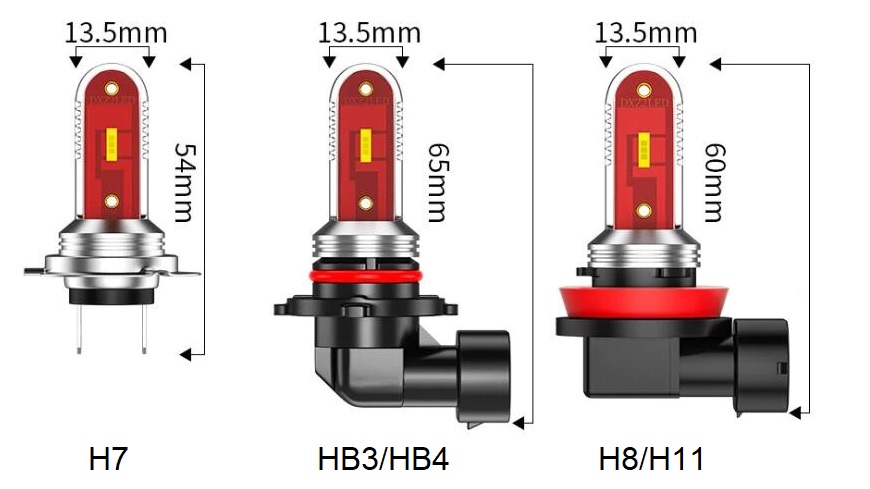 Zijn dus
niet
te gebruiken voor dimlicht of grootlicht. De krachtige CSP LED levert een zeer sterk en helder lichtbeeld, waardoor het een zeer zuiver lichtopbrengst levert.
Door de positie van de leds zal deze ook een zeer goed lichtbeeld opleveren, zodat deze goed toepasbaar zijn voor mist en breedstralers.
Het vermogen om deze toe te passen is net weinig om ze als dimlicht of grootlicht te gebruiken, houdt hier dus rekening mee. Hiervoor hebben wij op onze website andere
oplossingen
voor.